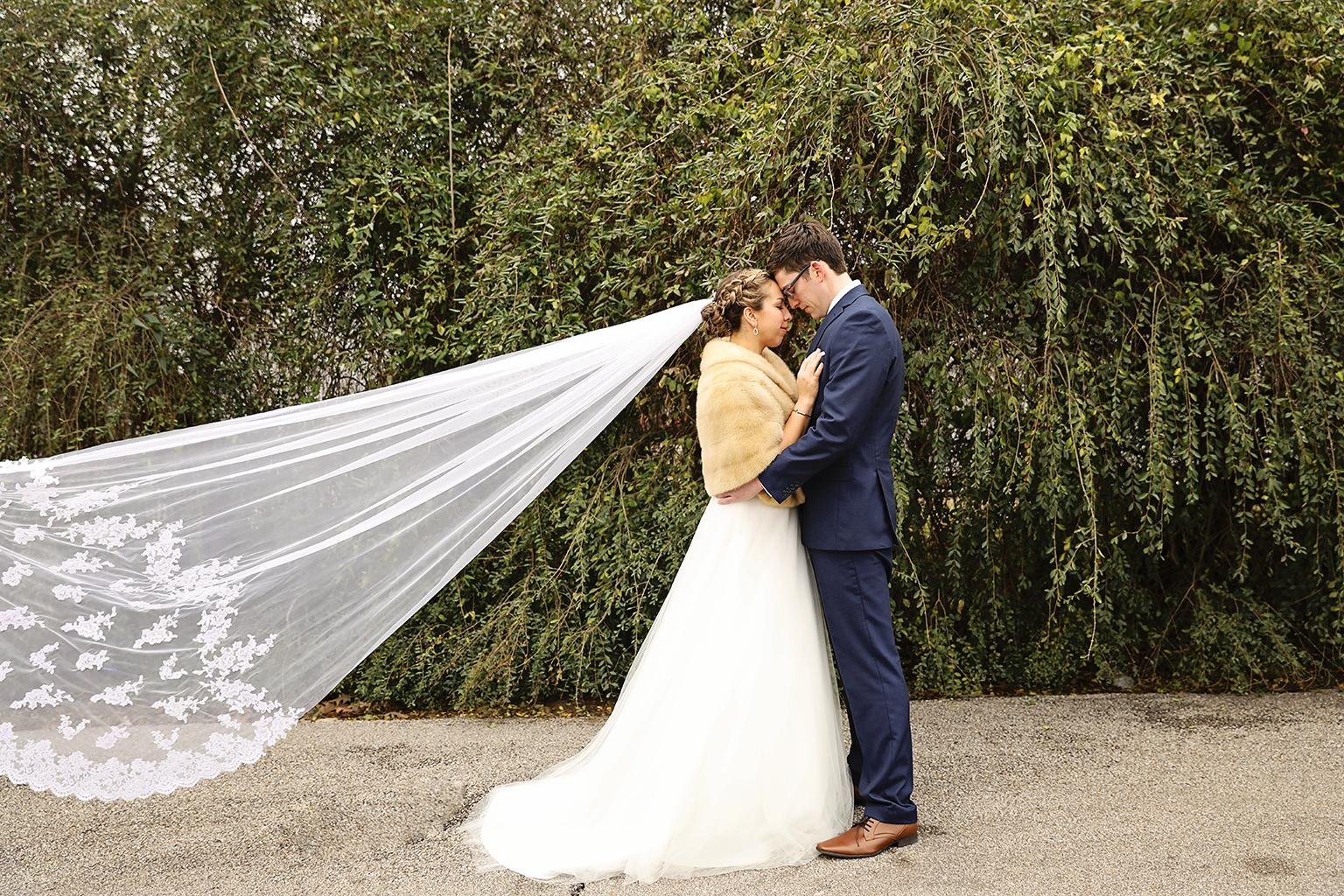 September 5, 2019 / cindybthymius
Brian and Amanda are one of the coolest wedding couples I have photographed! I knew they were going to be fun once I took their engagement photos at the Memphis Botanic Garden.  Fast forward to a brisk February day, and that's where Brian and Amanda's wedding day began.
Brian was working hard at getting the venue ready.  He even tried to stop for a bite at a local eatery, but he had to wait in line.  I guess you had to be there for that video moment.
We orchestrated the first look at The Quonset, and Amanda was perfectly prepared with her fur wrap.  Her braided up-do was simply stunning and showed off her amazingly beautiful eyes.  Brian's reaction at seeing her for the first time was one for the books!
We navigated our timeline so precisely (thanks in part to some great planning on the groom's side, perhaps?), we had a few minutes to spare, which really never happens.  I tried my hand at videography.  It was SO FUN.  Let the blog post show that Brian said "pictures with Cindy" was his favorite part of the day.  Yeah, he is a suck-up, but we gotta love him for it.
The ceremony actually took place at OLPH in Germantown, TN.  Afterwards, we all headed back to The Quonset for a great celebration and reception.
Brian and Amanda were surrounded by family and friends, and I can't think of a better way to celebrate than that, can you?
Here's to Brian and Amanda, love and happiness, laughter and good times.  Thanks for letting me be a part of it!
Blessings and Peace,
Cindy