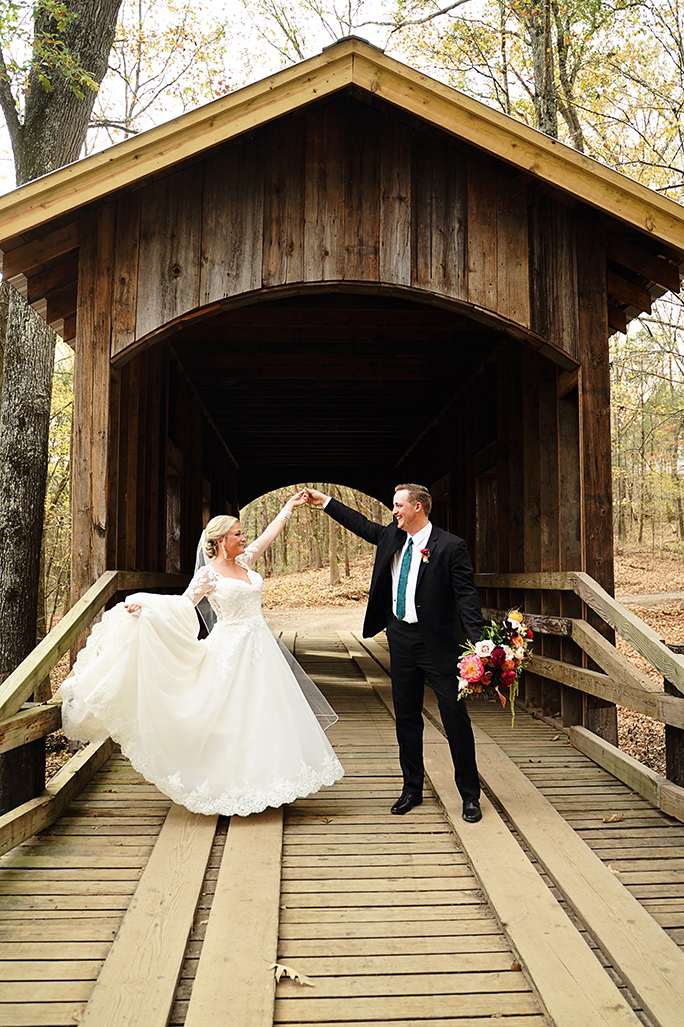 March 12, 2021 / cindybthymius
It has been my absolute joy getting to know the Henson Family!  I feel like they gave me instant trust from the moment we met, and they have been such amazing supporters.  I don't know how to thank them for all the ways they support Cindy B. Thymius Photography!!
So that said, this post is about Natalie Henson (now Bailey) and her wedding to Brian.
Anyone who lived during 2020 knows what a crazy time it was to have a wedding in the midst of Covid.  But I will say that the Lord blessed this union, and there were no major scares.  People genuinely took precautions.  We all did our part, as they say.
EH Blooms created magic with her florals, and Mallards Croft, the Florian is any photographer's dream come true with its tall windows looking out into the woods.
Natalie chose a deep green for her bridal party.
We had a picture perfect weather day!  We took photos by the staircase inside The Florian.  Natalie and Brian chose to have a first look inside the Chapel.  Their reaction was…AMAZING.  I mean, I barely held it together.
We also took photos by the beautiful wooden bridge.  We also took photos by the white cabin.  The fall colors were perfect for Natalie and Brian's color palette.
I love looking back at these photos and remembering what a special day everyone had.  It's a great reminder that love conquers all.  Go away Covid 😛
I had a chance to talk to the Hensons, and here are some of their thoughts about the wedding day:
We started planning in September of 2019 with no clue what was in store!  The constant changes due to the pandemic were definitely stressful and hard, but we are so thankful that our vendors were so kind, flexible and understanding. We didn't have trouble finding vendors, because they came so highly recommended.  Cindy B. Thymius Photography and Cindy Kragg catering were definitely two of our favorites.  Not only are they fabulous at what they do, but hey helped ease my mind and allowed me to focus on enjoying my wedding day.
 We reduced the size of our event by more than half and did enjoy the intimacy of a smaller crowd.  I would recommend finding vendors with personalities that compliment you and will uplift you on your wedding day.
 The moment that stands out the most to me would be out first look and my husband's reaction when he saw me walk down the aisle.  I will also remember to joy that surrounded us because of the presence of our loved ones.
 Everything was personal, which meant a lot to us.  From the ceremony performed by my pastor for twenty-two years to the amazing, unique floral designs created by Elizabeth Harville from EH Blooms, we felt like our wedding day was a dream come true.
I hope you enjoy looking back at Natalie and Brian's magical wedding day.  I highly recommend Mallards Croft if you are looking for a wedding venue.  If you need a Memphis wedding photographer or Memphis engagement photographer, I'd love to help you out.  Be sure to contact me at 901-592-8080 or cindy@cbtphotography.com.
Til next time!
Cindy